Why we love it:
Organic whole milk
EU Certified Organic
No maltodextrin or starch, GMO-free, Soy oil free, Palm oil free
Contains HMOs and naturally occuring MFGM
Prebiotic (GOS), plant-based DHA, essential vitamins and minerals
Vegetarian friendly
Appropriate for 12 mos +
Shelf-stable
Manufactered and packaged in the UK
Contains 800 g of formula powder. Should make 196 fl oz formula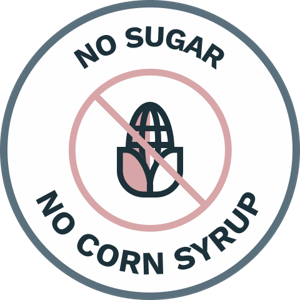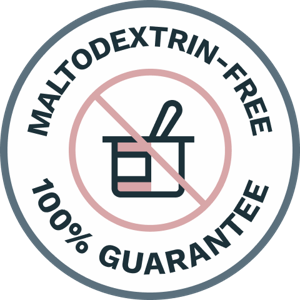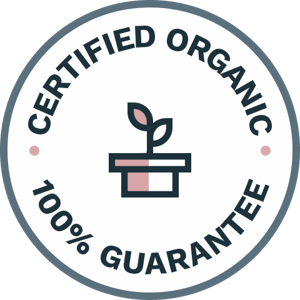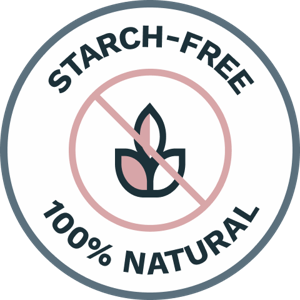 ---
Perfect for you if:
#

Your baby is 1 year old & above.

#

You're looking for a vegetarian-friendly formula

#

You want an organic whole milk recipe.

#

You want a palm oil free and soy oil free formula.
Ingredients
Organic Whole Milk, Organic Skim Milk, Organic Lactose (From Milk), Organic Vegetable Oils (Sunflower, Coconut, Rapeseed), Organic Galacto-Oligosaccharides (From Milk), Calcium Phosphate, Calcium Lactate, Potassium Hydroxide, Calcium Citrate, Vitamin C, Docosahexaenoic Acid, Potassium Carbonate, Iron Pyrophosphate, Vitamin E, Zinc Sulfate, Niacin, Pantothenic Acid, Copper Sulfate, Vitamin A, Thiamin, Riboflavin, Vitamin B6, Manganese Sulfate, Folic Acid, Sodium Selenite, Vitamin K, Potassium Iodide, Vitamin D3, Biotin, Vitamin B12.
---
6-Month Expiration
Expiration date guaranteed to be at least 6 months away.
Doctor's Orders
We recommend consulting your pediatrician before use.
Free Shipping
Orders over $50 are shipped free.
Rush Delivery
Need it fast? Overnight shipping is available at checkout.
---
Product Description
Kendamil Organic Stage 3 is the perfect formula to transition and carry your toddler from 12 months and beyond. You can feel comforted knowing that your child will still get all the additional vitamins and nutrients of the full cream milk present in both Kendamil Organic Stage 1 and Stage 2.

From farm to formula, Kendamil Organic Stage 3 is manufactured in the UK in the English Lake District — a mountainous region of North West England. Made without palm oil or soy, Kendamil Organic Stage 3 contains plant-based DHA and HMOs to continue to build up your little one's immune system. Additionally, this unique formula uses marine algae instead of fish oil, which makes it suitable for families on a vegetarian diet.

As always, we guarantee that you'll receive a fresh, wonderfully cared for shipment of Kendamil Organic Stage 3 toddler formula with at least six months to go before the expiration date. Each tin contains 800 g of formula powder and should make 196 fl oz of formula. 
More Information
Preparation Instructions
Wash hands and sterilize all equipment. Boil fresh water to a rolling boil to ensure there aren't any contaminants. Leave to cool for no more than 10 minutes (water should be approximately 70°C/158°F)
Measure the desired amount of water into a sterilized bottle.
Using the scoop provided, add the desired number of scoops to your bottle (1 scoop for every 30 mL or approximately 1 ounce of water).
Check the feeding chart for more age appropriate feeding information.
Add the sterilized cap to the bottle and shake until all the powder has completely dissolved.
Cool the bottle in the refrigerator until it's around body temperature (98.6°F). Test on your forearm to make sure it's not too hot. Feed immediately.
Important Feeding Information:
Only use the scoop provided in the pack.

Do not make feeds weaker or stronger than indicated by adding extra water/scoops, and do not add anything else to milk feeds.

For hygiene, always freshly prepare feeds and do not prepare in advance. Use feeds immediately, and discard leftovers at the end of the feed.

Bottles at room temperature should be used within 2 hours. Bottles in a cooler with ice or a cold pack should be used within 4 hours. Bottles in the fridge should be used within 24 hours.

Do not heat feeds in a microwave as hot spots may occur which could cause scalding.

All opened formula should be used within 28 days. All sealed formula should be used by the expiration date on the box.
Feeding Chart
| | | | |
| --- | --- | --- | --- |
| Age | Amount of Water (ml) | Scoops | Ready-made Formula (ml) |
| | | 6 | 200 |
Nutrition Information
Nutrition Facts (per 100 ml, ~3.38 oz/3 oz prepared)
Energy 65 kcal
Total Fat 2.8 g

Saturates 1.2 g
Monounsaturates 1.6 g

Total Carbs 8 g

Sugars 7.8 g
Lactose 7.5 g

Fiber 0.21 g

Galacto-oligosaccharides 0.2 g
3'GL 0.007 g

Protein (N x 6.25) 1.8 g
Salt 0.07 g
Vitamin A 63.1 µg RE
Vitamin D3 1.5 µg
Vitamin E 1.4 mg-α-TE
Vitamin K 4.1 μg
Vitamin C 11 mg
Thiamin 0.08 mg
Riboflavin 0.14 mg
Niacin 0.71 mg
Vitamin B6 0.05 mg
Folate (DFE) 26.3 μg
Vitamin B12 0.25 μg
Pantothenic Acid 0.49 mg
Biotin 2.2 μg
Sodium 25 mg
Potassium 103 mg
Chloride 51 mg
Calcium 118 mg
Phosphorus 66 mg
Magnesium 6.4 mg
Iron 0.96 mg
Zinc 0.56 mg
Copper 0.04 mg
Iodine 15 μg
Selenium 2.5 µg
Manganese 9 μg
L-Carnitine 0.9 mg
Docosahexaenoic Acid (DHA) 8.5 mg
Linoleic Acid (LA) 350 mg
α-Linolenic Acid (ALA) 34 mg
About the Manufacturer
Kendamil is a research and development-led infant nutrition business with 58 years of experience. Located in the English Lake District in the vastly mountainous region of North West England, Kendamil truly believes in a close relationship with the world-class farms in which its milk derives. Keeping the farms' Jersey cows happy is one of Kendamil's passions -- just ask their founder, Ross McMahon.
As Ross will tell you, stressed animals means the product tastes different. Raised on a farm, Ross has made it his mission to not only ensure the welfare of animals are a priority but also that the ingredients used to make Kendamil products are as close to nature as possible. We love Ross' fervor for high standards in the formulas Kendamil creates. You'll never find palm, soy, or fish oils in their formulas as they use marine algae instead — making their products vegetarian-friendly.
But it's not just what Kendamil puts into their products that we admire -- they go a step further by not by paying out to reverse the damage they do, but rather avoid doing any damage in the first place. This is one of the big reasons why they source all ingredients from local suppliers, minimizing their carbon footprint and they also run their factory on 100% renewable energy. In addition, by avoiding fish oil in all of their products, they are working to protect our ocean's.
Another thing that sets this family business apart is by only using the full cream of EU certified organic milk and contains MFGM (Milk Fat Globule Membrane) – a critical component within breastmilk linked to improved cognitive development in infants. They even won the Queen's Award in 2020. Packed with essential nutrients, vitamins, prebiotics plus ARA and plant-based DHA, Kendamil is a quality option for your family from birth to 12 months and beyond.
"What you feed children when they are young will affect their
eating habits—and their health—for the rest of their lives."