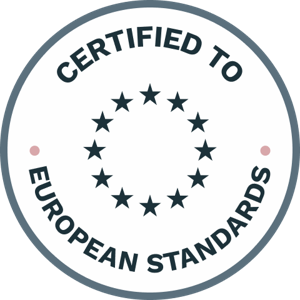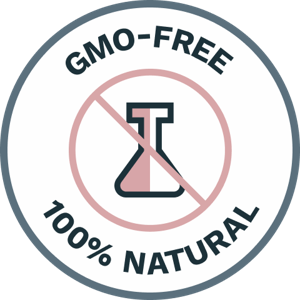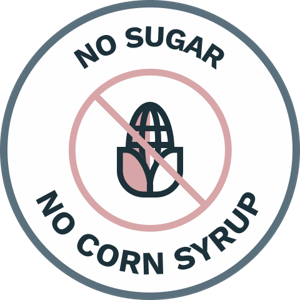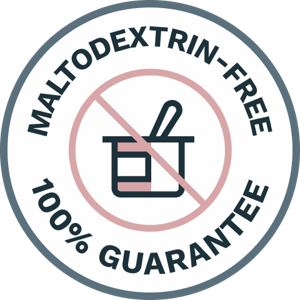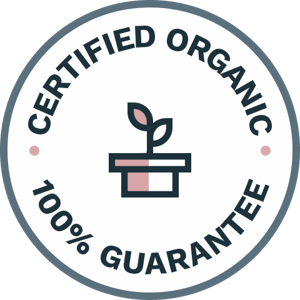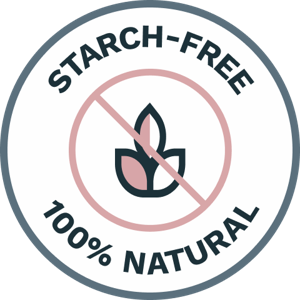 Why we love it:
Organic skim milk
No starch
Gluten-free
Prebiotics
Omega 3 & 6
Essential vitamins and nutrients
No synthetic preservatives or nutrients
Organic lactic acid bacteria cultures (similar to breast milk)
Certified organic to European standards (which are stricter than in the US)
GMO-free
Shelf-stable
Manufactured in Germany and packaged in the Netherlands (instructions in English below)
Contains 800g of formula powder. Should make 200 fl oz of formula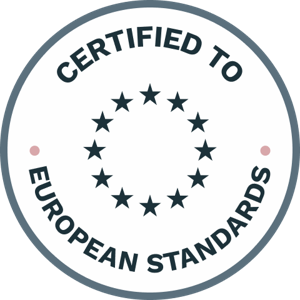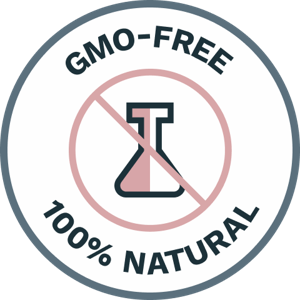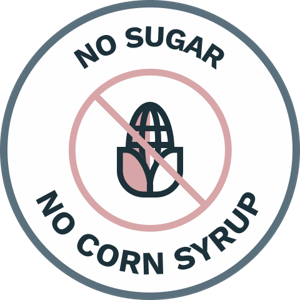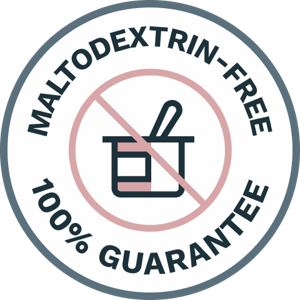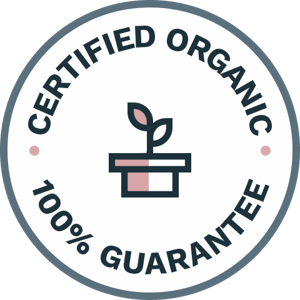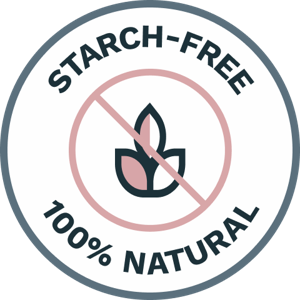 ---
Perfect for you if:
#

Your baby is 1 year old & above.

#

You want an organic, lactose-based formula with prebiotics and probiotics.

#

You want the most nutritionally complete formula.
Ingredients
Organic Skim Milk, Organic Lactose, Organic Vegetable Oils [Organic Palm Oil, Organic Rapeseed Oil, Organic Sunflower Oil], Organic Galacto-Oligosaccharides (Obtained From Organic Lactose), Calcium Carbonate, Soy Lecithin, Potassium Citrate, Calcium Phosphate, Iron Sulfate, Sodium Citrate, Vitamin C, Niacin, Vitamin E, Pantothenic Acid, Vitamin A, Vitamin B2, Vitamin B1, Vitamin B6, Folic Acid, Vitamin K, Vitamin D, Biotin, Vitamin B12, Magnesium Carbonate, Potassium Chloride, L-Tryptophan, Zinc Sulfate, Copper Sulfate, Potassium Iodate, Manganese Sulfate, Sodium Selenate.
---
3-Month Expiration
Expiration date guaranteed to be at least 3 months away.
Doctor's Orders
We recommend consulting your pediatrician before use.
Free Shipping
Orders over $50 are shipped free.
Rush Delivery
Need it fast? Overnight shipping is available at checkout.
---
Product Description
HiPP Dutch Stage 3 Combiotic Growing Up Milk is a wonderful complement to the expanding diet of babies and toddlers who are 12 months and older. This delicious, fully organic formula is perfect for babies who are graduating from HiPP Dutch Stage 2, as well as breastfed babies trying formula for the first time. It's a nutritionally-complete product that can be used as an alternative or supplement to breast milk, or as a more nutritious substitute for cow's milk. The vitamins, minerals, and other essential nutrients in HiPP Dutch Stage 3 are specifically designed to meet your little one's unique nutritional needs as he or she becomes an active toddler.
Just like HiPP Dutch Stage 1 and Stage 2, the Stage 3 formula features organic lactose as its primary carbohydrate source. HiPP Dutch Stage 3 also contains prebiotics in the form of galacto-oligosaccharides derived from lactose. These prebiotic fibers contribute to a healthy gut microbiome and are thought to help strengthen the immune system. In addition to vital micronutrients such as iron, calcium, and vitamin D that are essential for bone growth, HiPP Dutch Stage 3 contains omega-3 (ALA) and omega-6 long chain polyunsaturated fatty acids, which are thought to contribute to the healthy development of a child's brain, eyes, and nervous systems.
HiPP Dutch Stage 3 is made with the highest-quality organic ingredients, including organic skim milk, organic whey, and a blend of organic vegetable oils. It's easy to digest, and you won't find any starch, gluten, sucrose, or corn syrup in this formula. All HiPP formulas are completely free from GMO ingredients and synthetic preservatives and nutrients. HiPP Dutch Stage 3 is manufactured in Germany and packaged in the Netherlands, so it meets or exceeds all of the European Union's requirements for organic certification, which are much stricter than organic standards in the United States.
Each container of HiPP Dutch Stage 3 contains 800 grams (31.7 oz) of formula powder, which should make at least 200 fl oz of prepared formula.
This product was cosmetically damaged during transit. The formula package is still intact and sealed inside the can and safe for consumption. This product cannot be returned.
More Information
Preparation Instructions
This will also be included in your order:
Wash hands and sterilize all equipment. Bring 1 liter of water to a rolling boil to ensure there aren't any contaminants. Leave to cool for no more than 30 minutes.

Check the feeding chart and pour the appropriate water volume into a sterilized bottle and add the corresponding amount of formula using the

scoop provided.

Add the sterilized cap to the bottle and shake until all the powder has completely dissolved.

Cool the bottle in the refrigerator until it's around body temperature (98.6°F). Test on your forearm to make sure it's not too hot. Feed immediately.
Important Feeding Information:
Only use the scoop provided in the pack.

Do not make feeds weaker or stronger than indicated by adding extra water/scoops, and do not add anything else to milk feeds.

For hygiene, always freshly prepare feeds and do not prepare in advance. Use feeds immediately, and discard leftovers at the end of the feed.

Bottles at room temperature should be used within 2 hours. Bottles in a cooler with ice or a cold pack should be used within 4 hours. Bottles in the fridge should be used within 24 hours.

Do not heat feeds in a microwave as hot spots may occur which could cause scalding.

All opened formula should be used within 21 days. All sealed formula should be used by the expiration date on the box.
Feeding Chart
| | | | | | | | | |
| --- | --- | --- | --- | --- | --- | --- | --- | --- |
| Age | Amount of Water (ml) | Scoops | Ready-made Formula (ml) | | Amount of Formula powder (g) | Number of portions per can | Ready-made Formula per can (ml) | Ready-made Formula per can (oz) |
| 12+ months | 150 | 5 | 170 | | 23 | 39 | 6652 | 225 |
Nutrition Information
| | |
| --- | --- |
| Energy | 66 kcal |
| Total Fat | 3.0 g |
| Saturates | 1.0 g |
| Monounsaturates | 1.4 g |
| Polyunsaturates | 0.6 g |
| Linoleic acid (Omega 6) | 0.5 g |
| Linolenic Acid (Omega 3) | 0.06 g |
| Total Salt | 50 mg |
| Sodium | 20 mg |
| Potassium | 80 mg |
| Total Carbs | 8.0 g |
| Sugars | 7.8 g |
| Starch | 0 g |
| Fiber | 0.5 g |
| Galacto-oligosaccharides | 0.5 g |
| Protein | 1.4 g |
| Calcium | 79.9 mg |
| Iron | 1.2 mg |
| Phosphorus | 44.1 mg |
| Magnesium | 7 mg |
| Chloride | 45 mg |
| Zinc | 0.7 mg |
| Copper | 45 μg |
| Iodine | 15 μg |
| Manganese | 6.5 μg |
| Selenium | 1.5 μg |
| Fluoride | < 15 μg |
| Vitamin C | 10 mg |
| Vitamin A | 70.1 μg |
| Vitamin D | 1.3 μg |
| Vitamin E | 1.2 mg |
| Vitamin B1 | 0.06 mg |
| Vitamin B2 | 0.12 mg |
| Vitamin B6 | 0.04 mg |
| Vitamin B12 | 0.2 μg |
| Folic Acid | 20 μg |
| Pantothenic Acid | 0.50 mg |
| Vitamin K | 5.0 μg |
| Biotin | 1.5 μg |
| Niacin | 0.70 mg |
About the Manufacturer
About HiPP Organic
The HiPP brand has been an innovation leader in baby food and in organic, ecological business practices for over 100 years. Founded in Germany in 1899, HiPP today partners with thousands of organic farms in Europe. HiPP goes above and beyond to ensure their formulas are of the highest organic quality, analyzing all ingredients for traces of over 1,000 substances and going far beyond legal requirements for organic. Unlike other formula brands, HiPP only does organic, and their rigorous standards are applied across every single HiPP product on the market.
HiPP also takes sustainability seriously, working closely with environmental and ecological organizations, and running on an environmental management system that minimizes water and energy consumption, and ensures 97% of their factory waste is recycled. Today, HiPP's factories across Germany, Austria, and Hungary are completely carbon neutral.
With this level of commitment, it's no surprise that HiPP baby formulas are the most nutritionally complete in the world. HiPP formulas always are based on lactose from organic skim milk, contain added whey to more closely resemble breast milk protein composition, typically include prebiotics and probiotics, and are free of soy or synthetic nutrients. That's why we love them at Little Bundle.
"What you feed children when they are young will affect their
eating habits—and their health—for the rest of their lives."